My Take: Light will conquer darkness in Boston
CNN Belief Blog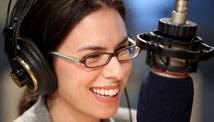 Editor's note: Danielle Elizabeth Tumminio is an ordained Episcopal Church priest and author of "God and Harry Potter at Yale: Teaching Faith and Fantasy Fiction in an Ivy League Classroom."
By Danielle Elizabeth Tumminio, Special to CNN
Boston (CNN) — At 4 a.m. on Patriot's Day, I huddled in the cold and dark on the Lexington town green that's across from the church where I work as a priest, awaiting the reenactment of the first battle of the American Revolution.
As the sun rose, a small group of haggard colonists assembled. None were in military uniform; they seemed to have difficulty forming a straight line. And when the British marched towards them with their elegant uniforms and disciplined formation, they outnumbered the colonists more than 2-1.
It looked to be a slaughter.
As the "shot heard 'round the world" fired, the colonists scrambled, some dying in the skirmish and…
View original post 807 more words